I won't be parted from my brushes.  It doesn't matter if I'm only leaving home for a single night, I can't make do with powder puffs and spongey applicators now that I'm used to brushes.
Which can be a bit of a problem when I'm travelling to far flung exotic lands (Bournemouth, London, Darlo).
I took one of my MAC 217s away with me the last time I travelled to London and damn near killed the poor thing.  Flapping about in my makeup bag, it returned home looking like Leila had painted the walls with it and it's so far resisting my best efforts to coax it back into shape.
With this in mind, Bare Escentuals have released a set of brushes that I was sent to try…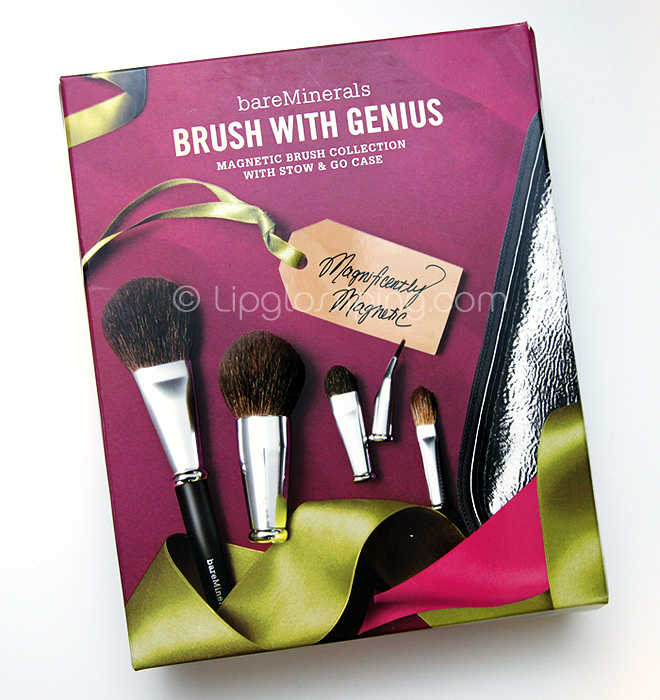 A magnetic brush collection with carry case!  Great!  Another cosmetic 'innovation'… can you see my eyes rolling?
Except… this is actually useful.  But does it work in practice?
I'll shut up for a minute and let you see the brush collection properly…