Despite the fact that I've hardly scraped the surface of my previous Chanel Illusion d'Ombre purchase (Mirifique), I was back at the counter barely a month later to pick up Illusoire – a smoky, mauve shade which contains the most perfect amount of glimmer for an understated sparkle.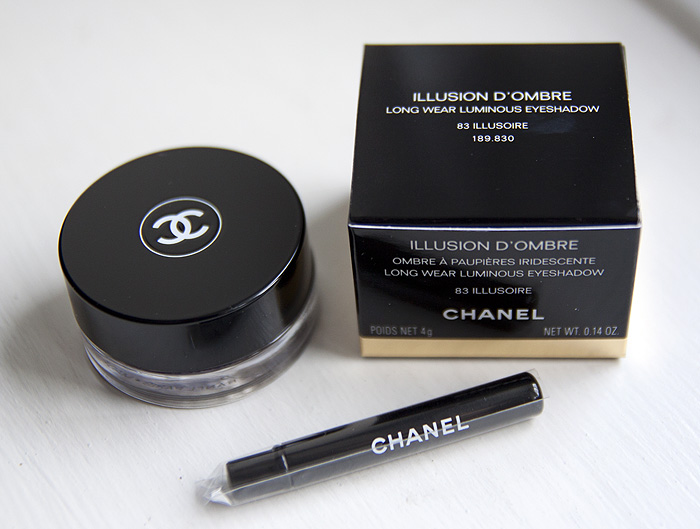 These are simply my favourite shades – cool, mauvey taupes will always bring a pitter-patter to my heart.  The texture of the Chanel Illusion d'Ombres are like a solid mousse with a little bit of bounce when you brush your finger over the surface.  They feel cooling as you apply them to your eyelids and last well throughout the day.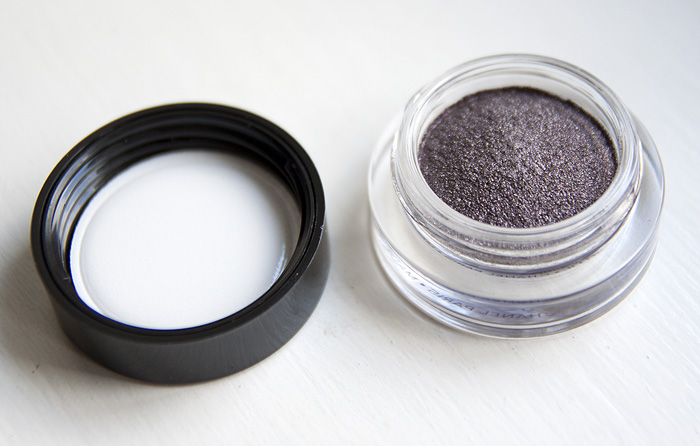 Pigmentation is medium but the depth of colour builds quickly with a second sweep over the eyelid – the formula blends nicely, more like a powder than a cream or mousse – blendable even after it's been sat for a little while.
The above swatch shows two swipes on bare skin done with my fingertip.  Are you loving the Chanel Illusion d'Ombres?
Chanel Illusion d'Ombre #83 Illusoire is priced at £22.50 and available instore online from Debenhams and Selfridges.